DevRel Tour Packing List
As usual, when I go on a DevRel tour, I like to write about what I've packed. This trip was a 3 week journey from Tokyo, through Kyoto, to Osaka, and back. As I write this, halfway through the trip, I feel very good about the amount of stuff I brought.
Bags
RYU Quick Pack 18L
Topo Designs Trip Pack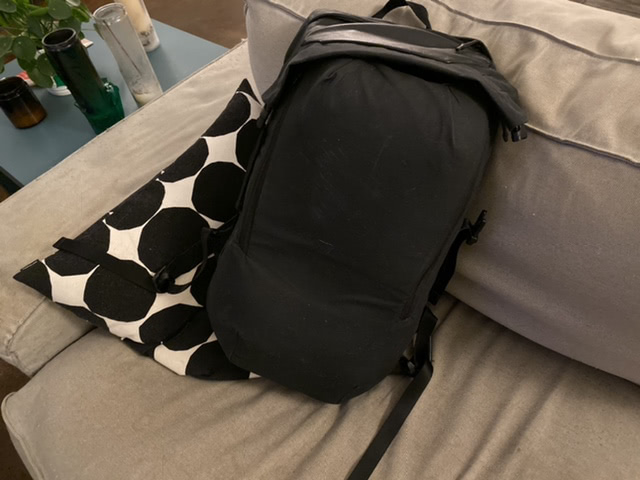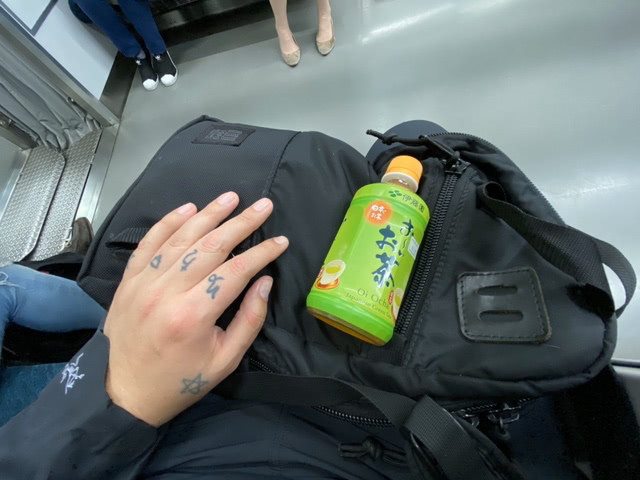 Last time I went to Japan, I brought the DSPTCH Waist Bag as my day bag, and my shoulders immediately regretted it. I think my days or a one-shoulder bag with a computer are pretty much over. This time I returned to my tried and true setup. I've reviewed or written about both of these bags previously.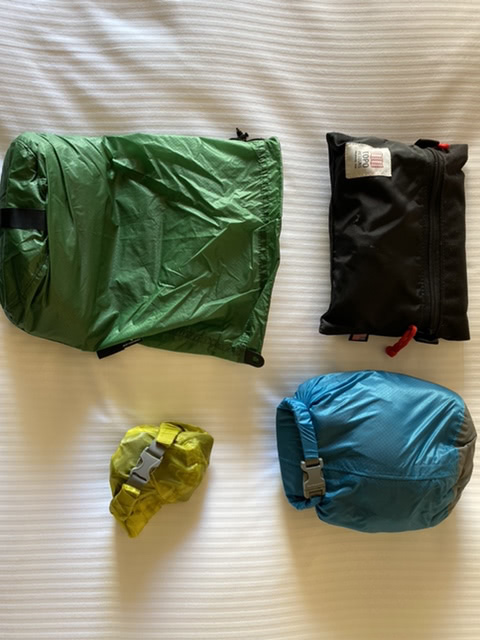 Two Sea-to-summit dry bags
These are great for clothes and toiletries, and additionally ensure that even in a downpour I can keep a few things dry.
One Topo Designs accessory bag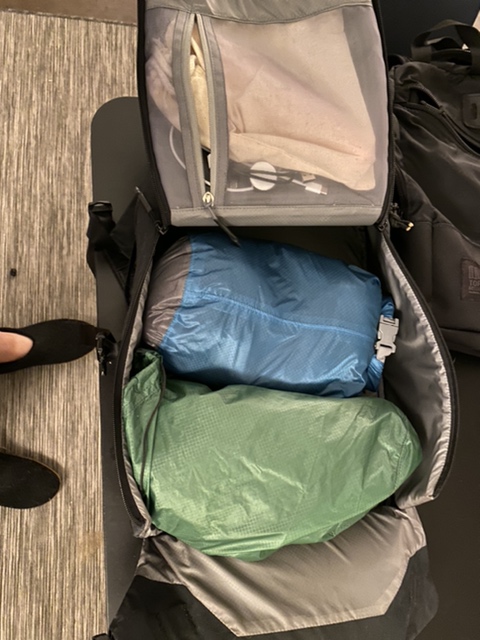 This time around, I loaded my toothbrush and some other non-leaky toiletries into this bag because I noticed the metal tip of my electric toothbrush kept almost poking through my dry bag.
Clothes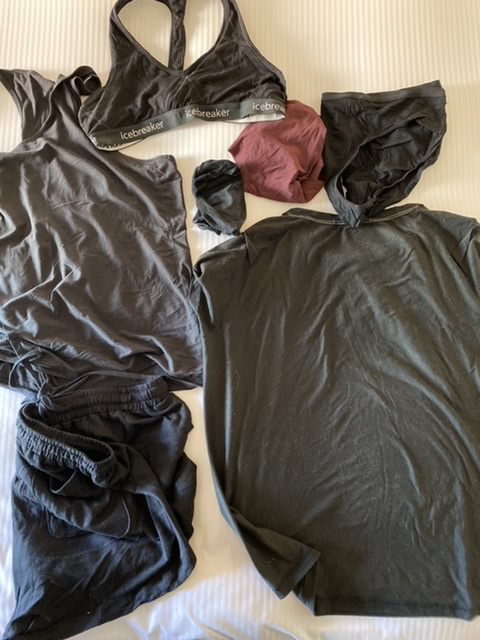 Jackets
Mission Workshop Torre Windshell
My daily jacket. I've got two of these and they're awesome. Not quite waterproof, but warm enough, and water-resistant enough for a drizzle and temperatures between 7-20C (mid-40s to mid-60s F).
If it rains, I'm covered.
Shirts
Wool t-shirts from Ryu and Icebreaker
A great way to stay dry and warm or cool. These wash easily and are comfy for all-day-travel.
Pants
Two pairs of Outdoor Voices RecTrek pants
I wear these to work daily, and they're pretty ideal. Comfy, flexible, and a bit water-resistant. The pockets are also huge which means my phone fits easily in a front pocket.
Shoes and socks
Blundstones
Bombas no-show
These shoes go on and off pretty easily, and look nice enough for business meetings while still feeling good for longer walks. Half of this trip was a vacation, where I wandered around all day, including hiking. I almost went with my new KOIO shoes, but at the last minute, opted for slip-one with a lot of grip.
Underwear
Wool stuff from Icebreaker
Wool is the way to go. I've tried other solutions and they were nice enough, but ultimately, wool holds up the best and wicks super well.
Tech gear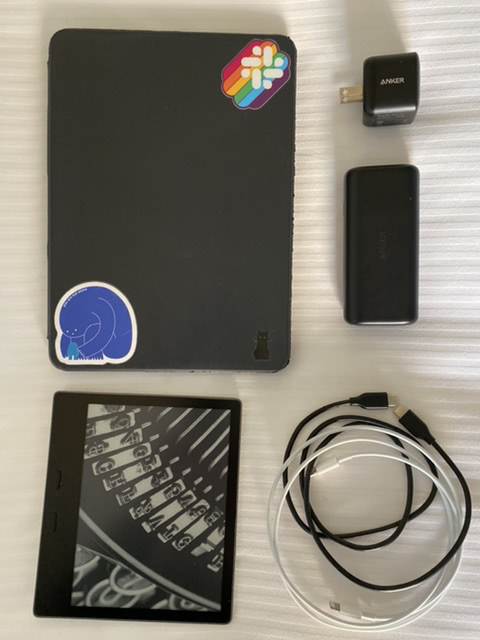 Kindle Oasis
Battery
USB-C -> C, and Lightning: iPad and iPhone
USB-A -> Watch
USB-A -> Micro: Kindle
iPad Pro 10.5 w/ Smart Keyboard
At some point, maybe I can travel with only USB-C cables, but that world doesn't exist yet. Fortunately my external battery has a USB-C port and a USB-A port, so I use those two to charge my phone and watch at night. On the plane my USB-C to USB-C cable means I can top-up my iPad if I play too many games or get low mid-season of a tv show. It completely boggles the mind why the Kindle isn't a USB-C device yet. Seriously. It's 2019.
Other stuff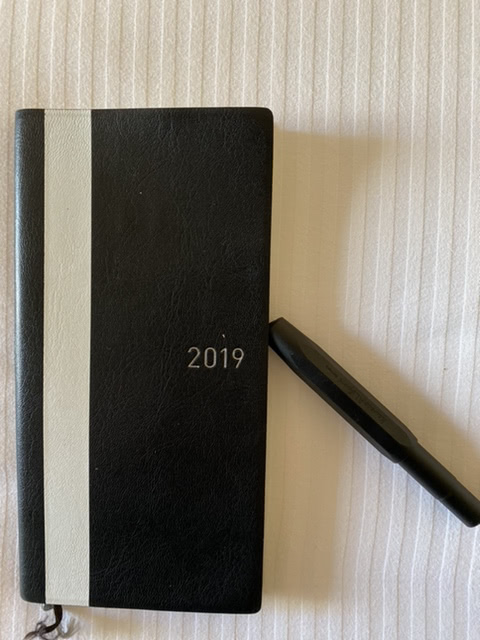 Toiletries
Hobonichi Weeks & Kaweco Al EF fountain pen
お土産
The usual assortment of unguents, potions, and a toothbrush, along with my trusty new pen and notebook. I love this Kaweco pen, which is both completely blacked-out, and compact. I also brought some small gifts for 東京と大阪の同僚。